Genealogy Center
Main Library, Second Floor
Lisa Kindrick, Librarian
Lindsey Miller-Escarfuller, Area Manager
Hours:

Monday
10 a.m. - 6 p.m.
Tuesday
10 a.m. - 7 p.m.
Wednesday
10 a.m. - 7 p.m.
Thursday
10 a.m. - 6 p.m.
Friday
10 a.m. - 6 p.m.
Saturday
10 a.m. - 6 p.m.
Sunday
Closed

Directions
Main Library is in downtown Albuquerque on Copper Avenue NW between 5th and 6th streets NW.
Click here
for a map.
By Bus:
Several bus routes including Central Avenue Route #66, Rapid Ride #766 (Red Line) and Rapid Ride #777 (Green Line) serve the Main Library.
Plan your trip here
.
Parking:
In addition to metered street parking, up to two hours of free parking is available at the City parking garage on the southeast corner of 5th and Copper. Bring your parking stub from this garage to the circulation desk for validation.
The Genealogy Center includes a non-circulating collection of over 20,000 titles and 31,000 volumes organized by country, state, and county; a computer lab dedicated to genealogy research with databases of special interest to genealogists; a microfilm collection and machines for viewing microfilm and microfiche; on-site databases developed by the New Mexico and Albuquerque Genealogical Societies; and staff and volunteers ready to help you with your research.
Group Presentations and Tours
Would your group like a tour of the Genealogy Center or an overview at your next meeting of the available resources? Contact us and we can schedule a tour at the Genealogy Center or come to you with a half hour presentation about the many resources available at the Genealogy Center to support family history research.
A special thanks to those of you who have been placing your Amazon.com orders using the buttons on the New Mexico Genealogical Society and Albuquerque Genealogical Society web-sites. Thanks to you we have been able to order over $720 of new books for the Genealogy Center this year through Amazon.com. We really appreciate your support! Access your Amazon account using the Amazon Books button on the NMGS web-site or the AGS web-site and the Genealogy Center will receive a gift certificate based on a percentage of your purchases. www.nmgs.org or http://abqgen.swnet.com/spl-lib.html What a practical way to support genealogy research in New Mexico without any additonal cost to you.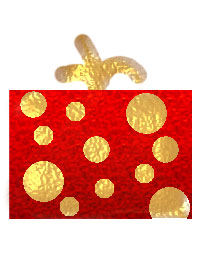 Watch for these upcoming free Genealogy programs:
Join members of the Albuquerque Genealogical Society for a Book Sale and Story Telling. Genealogists often find themselves surrounded by people who don't share their interest in family history. This is an opportunity to take time to listen, support, encourage, help, rejoice, or sympathize with each other. For this meeting, everyone will have a chance to tell about their recent genealogical adventures in a small group. See the AGS website for details: www.abqgen.org Main Library Community Room (lower level), Wednesday, August 13, 2014, 10:30 am to noon.



Book Sale! The Albuquerque Genealogical Society is holding its annual BOOK SALE beginning at 10:00 am before the Wednesday, August 13, program at the Main Library in the Community Room and after the program. Many wonderful genealogy and local history books will be available at bargain prices, and the proceeds will go toward purchasing materials for the Genealogy Center!
These programs are all free, open to the public, and no registration is required.
Don't forget the Genealogy Research Day on August 26, the last Tuesday. Come anytime between 10:30 am and 3:30 pm and get individual help from expert volunteers from the Albuquerque Genealogical Society. They're happy to help beginners or experts and can provide assistance on special interest areas and locations, DAR applications and research, Internet research assistance, and more. So bring your charts and questions on August 26!
These Research Groups also meet at the Genealogy Center on the Research Day:
Scandinavian Group 10:15 to 12:00.
German Group.
Huguenot Research Group - The New Netherland - New Sweden Research Group. Look for the Huguenot table.
Military Research Group. Research assistance available.
Irish Research Group.
Sons and Daughters of the American Revolution. Research assistance available.
*****************************************************************
The Legacy Users Group meets the third Thursday of every month at the Genealogy Center 1 pm - 3 pm. Learn more about using this software program for organizing your genealogy research.
Meet with fellow researchers on the first Tuesday of every month for Military Research Day. These meetings begin with a discussion about a particular aspect of military research and question and answer period, and then you'll have time to share information and do research along with experienced researchers from the Albuquerque Genealogical Society. Find out more about the military record resources available from the Genealogy Center. Come and go or come and stay all day. A great way to share information and get assistance as you delve into the world of military records. Genealogy Center, Main Library - 2nd floor, Tuesday, August 5, 2014, 10:30 am to 3:30 pm. Free and open to the public.
A Few Good Books to Get You Started
Finding Your Roots
Call Number: 929.1 Schultz
ISBN: 9781937589004
Publication Date: 2013-09-03
A librarian and authority on genealogical research offers advice and encouragement to those who are eager to uncover their family history.
Genealogy 101
Call Number: 929.1 Renick
Discover Your Family History Online
Call Number: 929.1028 Hendrickson
The Everything Guide to Online Genealogy
Call Number: 929.1028 Powell 2011
The Complete Idiot's Guide to Genealogy
Call Number: 929.1 Rose 2012
Normally available only with a subscription, you can now use your library card to access New Mexico newspapers through NewspaperARCHIVE for free. Search many historic and contemporary New Mexico newspapers for family history, obituaries, marriage and birth announcements, small-town events, world news, and more. These newspapers are completely full-text searchable and fully digitized.
Thanks to the generous support of the Albuquerque Genealogical Society, we can now offer access to the American Ancestors web-site from the New England Historic Genealogical Society.

Access hundreds of databases for the New England states, including Massachusetts Vital Records and the New York Genealogical and Biographical Record, from any computer at the Main Library.
Ancestry Library Edition

Free access to over 7,000 databases & 200 billion images available on Ancestry Library Edition from the Genealogy Center or your branch library.

American Ancestors

100s of databases for the New England states available from the Main Library downtown.
Have your library card number and PIN handy to link to these sites from home.
If you need to create a PIN for your library card, click on My Account.
Connecting with Local Genealogical Societies
Fabulous, Free, and Convenient
Just click and get started! No library card needed.